Welcome back, Sexy Trashers!
We apologize for being gone for so long. Life happens. Computers break. Everything that could happen to keep us away from writing has happened.
But due to today's biggest headlines, we couldn't stay away any more. Just like Katniss volunteers to save her sister, we had to sign back onto Sexy Trash to spread the good news.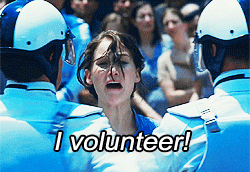 You're welcome in advance.