Today's post is inspired by a few things: Apple's clothing collection in 1986, childhood nostalgia, trying to shop for summer clothes and my feeling that I can stop my aging.
It's a whole lotta crap rolled into one, but I couldn't pass up sharing the fashions of young celebrities in mere 25 years ago... some of which are now coming back into style.
First, I want to show you this crazy fashion blunder I ran into.
Did you know that in 1986 Apple tried to roll out a clothing line? No? Well they had just about everything...
(all pictures from Mashable)
Kid's clothes (look at that boy mean muggin'):
Full outfits for the country club:
Graphic tees & trucker hats:
All the way down to belts & vests:
Now, how about some sweet fashion of the celebrities in the 80's. Let's see which have circled back into the fashion world today ...
Did you really expect me to start with someone other than Cher?
Lookin' good mama. I'm into the belt, I'd wear that today.
Heather Locklear hasn't changed a bit!
Here, with Tommy Lee, I can say I'm glad the hair of the 80's hasn't circled back around. Unless you live in Jersey, of course.
Oh Christina, those eyebrows!
AND that velour outfit. And bleach blonde hair. Oy vey.
Oh Angelina...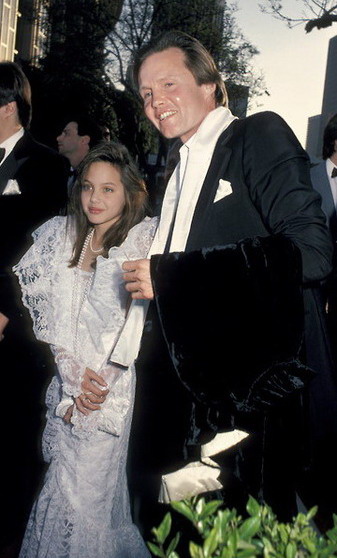 Doesn't she look so angelic? Guess there's a first time for everything.
Angelina aside, I like the lace that has come back into fashion, yet happy it's not to this extreme.
Last, but definitely not least, Miss Halle Berry...
As Miss USA, she represents America's advancement in Space and is a classic in 1986.
For one, I'm glad that the high cut briefs are gone, anyone else?
As we see crop tops & neon colors everywhere, which is your favorite 80's fashion that's coming back into play today? Tell me! I'm loving the neon colors and crazy prints.
That's all from me today, I hope you enjoy the weekend. If you're in an area where the heatwave is, stay hydrated and cool - be safe! Xo, Jes