I don't know about you, but I'm a huge fan of jeans. I could wear them anywhere and I do, to work, to dinner, out with the girls ... I think the only place you may not find me in jeans would be a formal event like a wedding. Or in summer.
I LOVE dresses in summer, they're my go-to. However, sometimes my jeans stare at me on a 90degree day, begging me to wear them. I've experimented with rolling my jeans, cuffed and/or capri jeans but at a staggering 5'2" that's hard to do.
Over the years, through incessant googling, I've found several ways that work for me and my short height. Great news, these tricks also work on those of you that have gotten a little luckier with the height thing.
Here are a two bloggers that I trust when it comes to rolling/cuffing my jeans properly...
She's got cuffed jeans down pat - and she looks SO cute. You need to see the whole post
here
.
With a name like EatSleepDenim.com, Jennine (the blogger) has cuffed jeans down pat.
This
specific post (click)
has 6 different ways to roll your jeans.
Now, let's put it to the test. Is it stylish - can it be worn in the office (casual, obvi) and out? You betcha. Don't trust me? Well I know who you do trust ... celebs.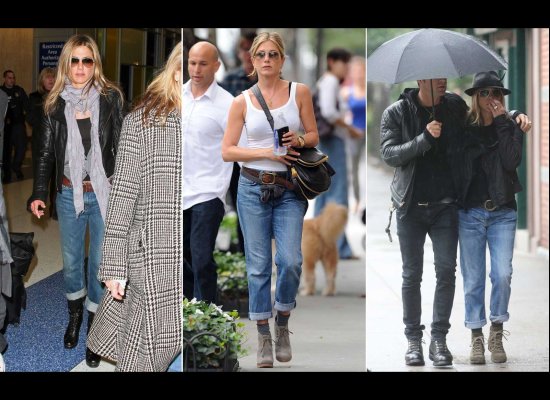 Jenn is a lover of all rolled jeans.
(source)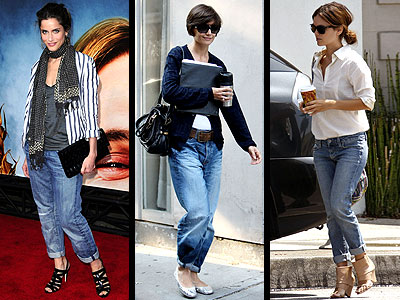 Amanda Pete, Katie Holmes & Rachel Bilson approve.
source
Megan Fox does it in white.
source
Last, but definitely not least, the cutest lady in hollywood - Reese Witherspoon. While two of these pics may have the same jeans, I don't care - she's too darn cute ... even preggo! I'd love to go shopping in her closet!
Even some of ST's favorite men have dabbled in a rolled jean or two...
That's that, folks. If Reese can roll her jeans & wear flats with her short height, why can't I? I will be rolling my jeans this season. How about you?
Xo, Jes