Step aside, Elle Woods - there's another perky blonde headed to the Great White Way, and she's about to
Bring It On!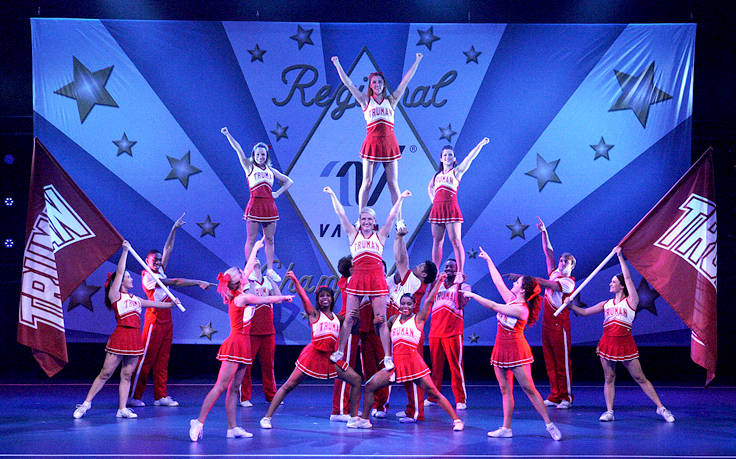 It was announced earlier that
Bring It On: The Musical
will head to Broadway in July for previews, with an official August 1 opening. It is set to run through October 7, so buy your tickets quickly!
The musical has an original plot, but is loosely based on the 2000 movie of the same name... which kind of bums us out. We'd love to see Missy, Isis and Torrence do their thing on stage, but maybe a new batch of cheer-tators won't be so bad, either.
Based on the preview below, we're not 100% sold, but we're still going to give it a chance.
(Just kidding, Elle Woods... nobody will EVER take your spot in our hearts. Not even Lysistrata Jones.)