It's almost here .... Earth Day is Sunday. This year I'm determined to make conscious choices to help not only better my life, but better it for those around me. Every little bit helps ... right?
Today I bring you several items that you can purchase that will help the environment and those around you (as related to fashion as I can get).
Summer fashion is almost here. How can you be sure your body is summer ready? Buy these items. Each of these items may not be an article of fashion, but they will help you get to the body that the fash will look STELLAR in.
Stay hydrated with Bobble.
According to
WebMD.com
, water is the secret weapon to weight loss. Drink a glass before each meal to promote shedding those pounds.
Bobble
is a revolutionary water bottle that has a filter inside of it. Each filter lasts for the length of 300 water bottles. Did you know that 50 billion plastic bottles end up in landfills each year in the US? Gross.
They're running a special! For every $30 you spend, you get their new water jug free ($30 value) AND free shipping over $20. I bought 3, one for my mother, sister and I. We're all taking a step in the right direction. The best part? The arrangement of colors they have! AND you can buy replacement filters in many stores, including Target.
Eat well and share a meal.
This, I LOVE. I have convinced myself that I MUST bring lunch to work every day (to save money and cals). I bought a bunch of Healthy Choice meals for quick lunches at work. Yesterday, I noticed their partnership with FeedAmerica. ConAgraFoods brands have a code on each of their products. Head to
ChildHungerEndsHere.com
, enter it and a meal is donated to a child in need.
Count those cals to be sure you're ready for summer, all while helping a child in need. Did you see? 16 million children face hunger in America alone.
Put some pep in your step.
This Sunday, Earth Day, Starbucks is giving away a free cup of coffee that bring in their own
reusable
mug or tumbler. When they did this in 2010, Starbucks saved close to
1.45million pounds of paper out of landfills.
Just from each person refusing a coffee cup.
I can try and make this somehow fashion related, but I think we are all just about addicted to coffee as we are shoes. I'll let this one be.
Totes cute.
Target will be giving away one reusable bag to each store visitor! Head to their Guest Service desk to get yours. This Sunday only, get there early - I'm sure these will go. I love using these kind of totes, they're durable for everything from my work stuff to groceries. And not to mention, they're kind of cute!
Go Eco.
I've seen this trend quite recently .... eco-friendly fashion. Why don't we try it out together on EarthDay? Here are just a few, simple accessories that are eco, and fashion, friendly. Links where to buy are included.
Recycled earrings from
EnjoyKarma.com.
Only $10. Use coupon code enjoyearth for 30% off!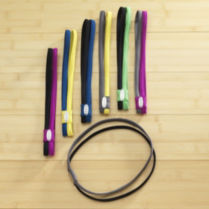 LOVE these! Double headbands to keep your hair out-a-da-way during your workout. Thanks
Gaiam.com
!
I've seen my fair share of duck-tape and gum wrapper purses, how about one made out of pop-tops? Innovative and quite cute! Get it at
Ecoist.com.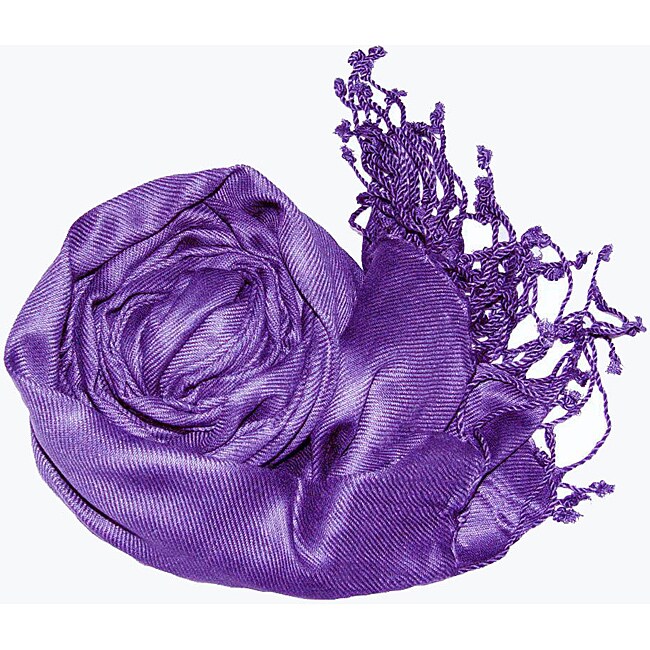 Last, but definitely not least, something that never goes out of style ... the pashmina. You can find this Peach Couture pashmina, made from eco-friendly Rayon at
O.co.
What are your plans for this Earth Day? Will you be taking advantage of the free deals? Gathering some eco-friendly swag? Or maybe even planting a tree? Let us know!
XoXo, Jes