While Sexy Trash does not normally condone of unconfirmed gossip or celebrities cheating on their significant others, there's a rumor going around Hollywood that would make us be okay with both of those things for just a second...
Blindgossip.com
released a blind item earlier asking:
Which actor, who recently announced his divorce, really split with his wife for 'experimenting' with his younger male costar?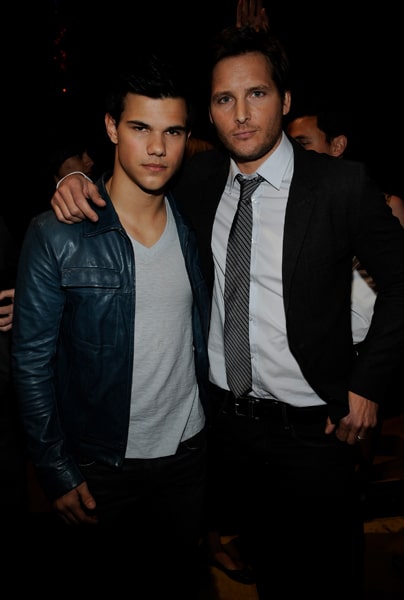 And all signs are pointing to Twilight co-stars, Peter Facinelli (who recently split with Jennie Garth due to his infedelity) and Taylor Lautner.
We wonder if this is how it went down...
We've heard whisperings that Taylor was gay before, so if this blind item is true, it wouldn't necessarily be that shocking. We also wouldn't be surprised if Kellan Lutz was somehow involved.
But of all the people in that cast to have secret sex encounters, the fact that it's Dr. Cullen and Jacob, the werewolf, make it that much better. There's a "playing doctor" and "doggy style" joke in here somewhere, but we just haven't found it yet.