Ryan Murphy,
if you're reading
(and we know you are),
PLEASE have your upcoming guest stars have solos. We
beg
you.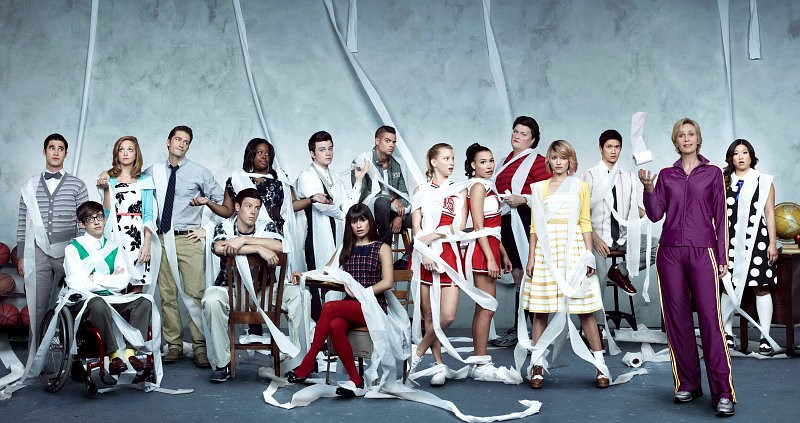 It was announced earlier today that besides the already announced family members (
Matt Bomer, Gloria Estefan, Pitbull)
of our favorite McKinley High seniors, the
Glee
crowd should be expecting other guest stars.
TVLine.com
reported that
Whoopi Goldberg
has signed on for an
extremely
pivotal three episode-arc. She will play Carmen Tibideaux, a professor at New York Academy of the Dramatic Arts (NYADA) who travels to Ohio to preside over Kurt and Rachel's auditions — and apparently she sticks around long enough to deliver a verdict. Her first episode will air May 1, meaning she'll star in every episode except the May 22 finale.
Speaking of the finale... Sexy Trash's favorite hot mess,
Lindsay Lohan,
has been confirmed to be playing herself in a future episode (
most likely the season ender.)
She will playing herself as a celebrity judge at Nationals.
While Whoopi's role is obviously more crutial to the plot, we're not going to lie - it's Lindsay's we're more excited to see. Hopefully Rachel and Co.
(or an opposing glee club)
decide to play to the judges and do a Lohan medley featuring "Rumors," "Daughter to Father," and "Ultimate You." Ryan, we
really
hope you're reading...