Our diva of the week has been "Like a Virgin" and on the "Borderline". She's our favorite queen of pop, our "Material Girl".....yes, our Diva of the Week is.....
MADONNA!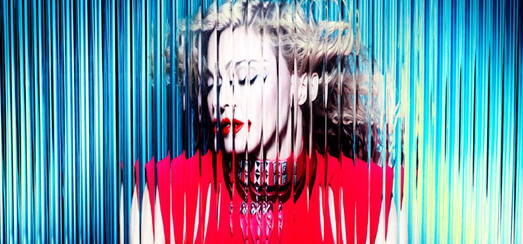 Madonna
is an amazing idol for many aspiring singers and she has brought us single after single that we all love! She even played "All the Way Mae" in one of my personal favorite movies, "
A League of Their Own
". She also had a starring role playing the unforgettable Eva Peron in "
Evita
"
. She won our hearts in the past, and now she's back!
After her amazing half-time show performance, our favorite queen of pop is back on top. This week not to mention has brought us some new songs from her upcoming album,
MDNA
. Check out her website for NEW previews of her album each day. I was already in L-U-V with her new song, "
Gimme All Your Luvin
". It's a perfect, get stuck in your head song. This week we were given, "
Girl Gone Wild"
...and...well take a look at the single cover photo....
Now,

whether there was photo-shopping magic done to this or not.....DAMN girl. We have to give it up to this 50+ mama for lookin' good! Madonna has always been one to promote her healthy lifestyle and staying in shape. It shows FOR SURE.

The song has a club/techno beat and is a perfect party girl song. Take a listen and decide if it makes your girl go wild....
The album in going to feature another diva favorite, our rapping royal queen, Nicki Minaj! She was already featured on "Gimme All Your Luvin" and will be featured on "I Don't Give A...".
I'm excited to see what this Diva is going to bring to the table with MDNA, but we'll be checking it out upon it's March 26th release. So let's raise our glasses to this week's diva, Miss Madonna.