Between
Nick Jonas
in
How to Succeed,
Raven Symone joining Sister Act
and
Corbin Bleu joining Godspell,
it looks like Broadway should prepare itself for a Disney take-over. It wouldn't be anything new; Disney stars have certainly rocked stages before:
Anneliese van der Pol
(That's So Raven)
and
Christy Carlson Romano
(Even Stevens)
have appeared in
Beauty and the Beast
as Belle,
Drew Seeley
(High School Musical)
starred in
The Little Mermaid,
and even
Vanessa Hudgens
(High School Musical)
has dabbled on stage as Mimi Marquez in
Rent.
It got us thinking... what if every musical on Broadway right now cast a current or former Disney star? Well, think no more. We're here to give you those answers.
Anything Goes - Demi Lovato
It's true that life imitates art, and because of that - Demi would rock the stage as Reno Sweeney, the reformed sinner/showgirl who demands attention.
Chicago - Hilary Duff
While she's years younger than the women who normally portay the role of Velma Kelly, Hilary Duff seems to be the perfect choice for the once-famous star who is trying to get her name back in the spotlight.
Ghost - David Henrie
If for no other reason than to see him shirtless and operating a pottery wheel, there's no one else we'd like to see as Sam Wheat besides the Wizards of Waverly Place star.
Jersey Boys - Lucas Grabeel
Although most audiences are used to a more flambouyant Lucas from his High School Musical days, his post-HSM work has shown that he can tone it down without turning off the charm, which is why casting him as Frankie Valli.
Mamma Mia - Selena Gomez
She may not be the usual blonde haired, blue eyed Sophie that audiences are used to, but looks aside, Selena has everything it takes to play the hopeful, optomist girl who wants to find her father before her big day.
Mary Poppins - Christy Carlson Romano
She has the energy and look to pull off one of the world's most famous nannies, but can she do the accent? We hope so, because this casting is spot on.
Newsies - Dylan and Cole Sprouse
Put a newsboy cap on them, and Zac and Cody were practically made for this show.
Priscilla Queen of the Desert - Ricky Ullman
Just look at this major case of Gay Face. He'd be perfect in drag.
Rent - Aly Michalka
Although the role of Mimi Marquez is typically played by a woman of Spanish decent, we could totally see this Phil of the Future star as the feisty sex kitten of Avenue B. Although, if you'd like your casting choices to stick to the usual color scheme of the cast's ethnic backgrounds, Aly would play a great Maureen, as well. Take your pick.
Rock of Ages - Vanessa Hudgens
It's true that we don't know much about this show, but it seems like a poor man's Rent to us, and if you've seen Vanessa's portrayal of Mimi for the Hollywood Bowl, you know a poor man's Rent is exactly what this young beauty is made for.
Spiderman - Zac Efron
Maybe this High School Musical hottie is exactly what the show needs to make it interesting. On second thought - no, it would still suck, but at least there'd be Zac Efron in a spandex suit. And if that's not Broadway magic, we don't know what is...
The Book of Mormon - Monique Coleman
While The Book of Mormon is a little more edgy than High School Musical's Taylor might be used to, we think she'd bring something fresh to the innocent role of Nabulungi, who dreams of escaping Africa and moving to Salt Lake City.
The Lion King - China Anne McClain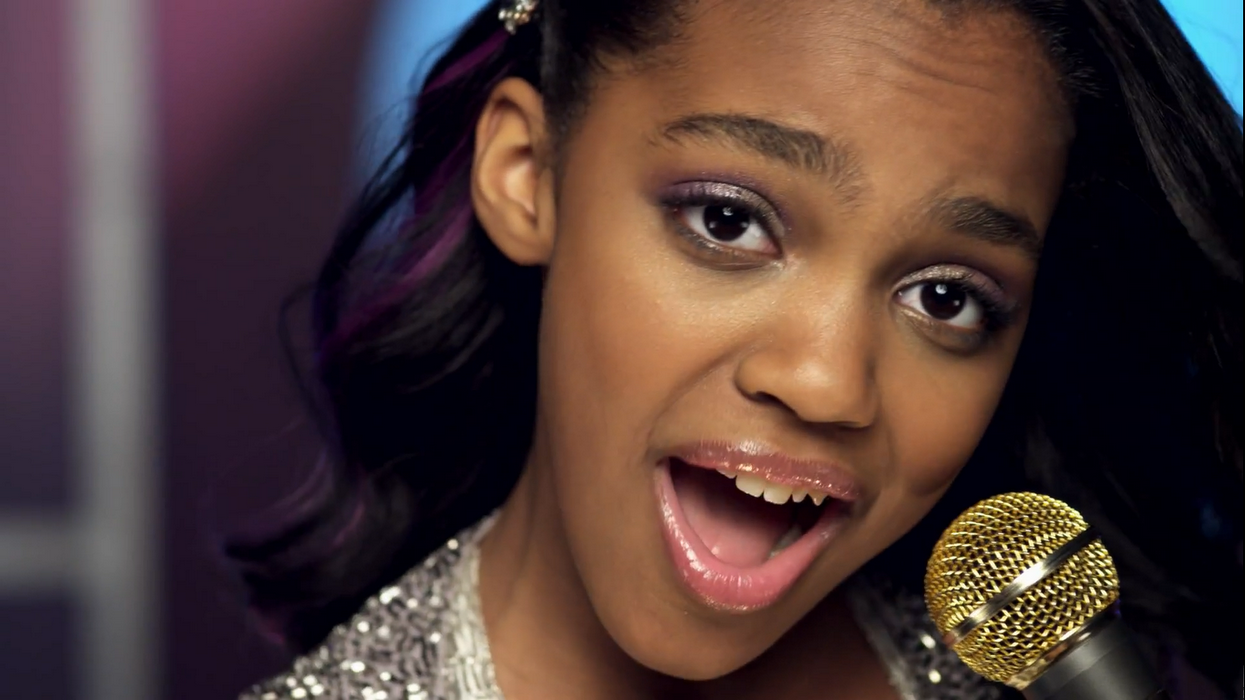 The star of A.N.T. Farm wowed us with her Halloween anthem, Calling All The Monsters and we'd love to see her charm us with her sass once again as Young Nala.
Wicked - Ashley Tisdale
Obvious. Galinda is Sharpay, but with a magic wand.