I couldn't help but wonder...
If
Sex and the City
had a prequel, who would play the lead character of Carrie Bradshaw?
If you're the CW, it would be
Anna Sophia Robb
(Race to Witch Mountain, Charlie and the Chocolate Factory).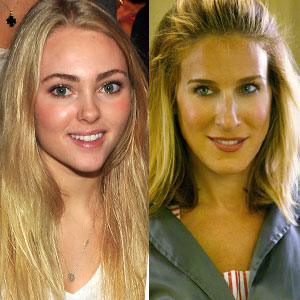 The casting call describes Carrie as a "quirky, charming, witty 16 year old," who will be asking her first questions about love, sex, and relationships. Expect her answers to be a lot more PG, though, because Samantha Jones has yet to be introduced in the show.
Let's be honest... I'd prefer a bigger name like
Blake Lively
or
Ashley Tisdale,
but we'll see how this girl does. I won't be surprised if it doesn't get picked up for a full season, but let's cross our fingers for it; the books aren't so bad, after all...