While
Chris Brown
was beating on
Rihanna,
someone else was beating on
dat ass. Allegedly.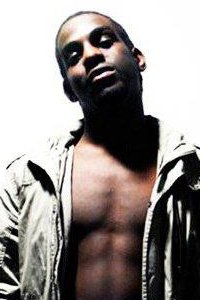 I'm sorry.... who?
According to direct messages sent between R&B singer
Martyn
and Chris Brown, Martyn confessed to having sex with Chris Brown, Trey Songz, and Omarion.
Damnnnnn. Someone was BUSY.
It's okay - we can't hate. We wouldn't say no, either, Martyn... as long as it was pre-blonde Chris.
This is his "O" face.
The messages leaked earlier today and were confirmed to be real by Martyn.
One tweet from Chris was reported as saying,"Just cuz we messed around a few times dont mean u shouldnt respect a n----. And n---- I heard bout u hooking with Trey (Songz) too."
Other tweets leaked saying that Chris was the bottom boy in this little shin-dig. Which, let's be serious... we can see it.
But what we CAN'T see is someone who is already so controversial and studied closely by the media to be so careless as to TWEET information about down-low activity. While we'd gladly watch a video of it IF it existed, we're not really believing it.
Poor Martyn probably just needed publicity. Because, frankly, we had to go BUCK on Google to find a picture of him. At least we
kind of
know who he is now?