The results are in!!! After tallying the votes, we're ready for Round 2!
Kicked out of Round 1 were:
-The divas (Mercedes and Rachel)
-The Asians (Mike and Tina)
-The new kids (Sam and Lauren)
-The glorified extras (Quinn and Artie)
LEAVING US WITH:
-The Glee Club studs (Finn and Puck)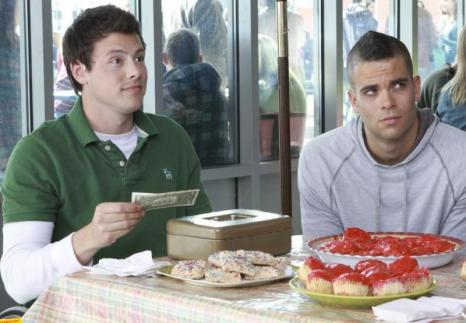 -The Cheerios (Brittany and Santana)
-The gays (Blaine and Kurt)
-The adults (Sue and Will)
Who will make it to Round 3?
Cast your votes in the comments below or in an e-mail form to
sexytrashed@gmail.com
.
ALL VOTES ARE DUE BY MIDNIGHT BETWEEN FRIDAY MARCH 25 AND SATURDAY MARCH 26.
PUCK vs. BRITTANY
BLAINE vs. SUE
FINN vs. SANTANA
KURT vs. WILL