Playgirl has offered $45,000 for the naked ass of the son of Hollywood's First Family. That's right - the Prince of Reality TV, Rob Kardashian, may be baring all (well, all that is on his backside) for the famous magazine.
While most people assumed we'd be interested in [Kourtney Kardashian's beau] Scott [Disick], my interest actually lies in the adorable Rob Kardashian," Playgirl rep Daniel Nardicio told E! News. "Rob is a perfect example of the classic Playgirl model, and we'd be proud to have him join the ranks of other quasi celebs to strip for Playgirl."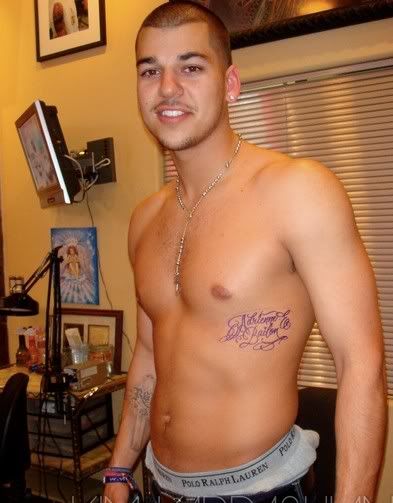 Now... we're not sure when the 'classic Playgirl model' meant "Fame and money hungry with an average face and an average body," because let's face it - Rob Kardashian isn't really what our naughty dreams are made of. But with that said, we're not saying we'll let this issue collect dust on the shelves, either. No... we'll buy it. We
have
to. We've done so much to support this family already; why would we stop before buying nude pictures of Rob's ass?
Although, when it comes to average faces and average bodies... nobody does Playgirl better than our baby boy, Levi Johnston:
Bristol, we don't blame you, girl. We would have ended up pregnant, too...
Source