Well, well, well... First
Annie
, now
Gypsy.
That's right - talk on the street is that a remake of the classic musical/movie is underway. You know the story - A stage mother pushes her two daughters into show business. The cute bubbly blonde one is her headliner while the lanky brunette plays second fiddle.
(Story of our lives...)
When they grow up, the bubbly blonde runs away with one of the backup dancers, leaving the mother to push the brunette to be the new star. Except when they find themselves booked at a burlesque club, the brunette goes with it and becomes one of the most successful burlesque performers of all time.
(Now it's REALLY the story of our lives...)
It's been on Broadway numerous times and it's been a movie numerous times. This time, however, we've got Barbraaaaaaaaaaaaaaa
(Oprah voice.)
That's right - everyone's favorite
Funny Girl,
Barbra Streisand is set to play the definition of a stage mother, Mama Rose. We LOVE when Hollywood only casts one role in familiar tales because it lets us practice for when we become casting directors...
Without further ado, our
Gypsy
dream cast...
Mama Rose: Barbra Streisand
Young Louise & Baby June: Ariel Winter & Elle Fanning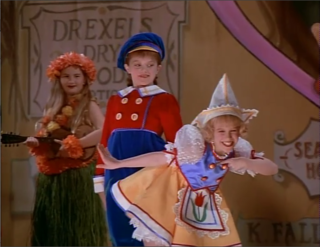 We know, Zac. We know. You don't want to do musicals anymore. But it's for a couple scenes and then you run away with the blonde bitch. Suck it up.